Stake.com and UFC expand partnership in Latin America
Stake.com have expanded their partnership with UFC in Latin America
Stake confirmed as the UFC's first-ever Official Betting Partner in Brazil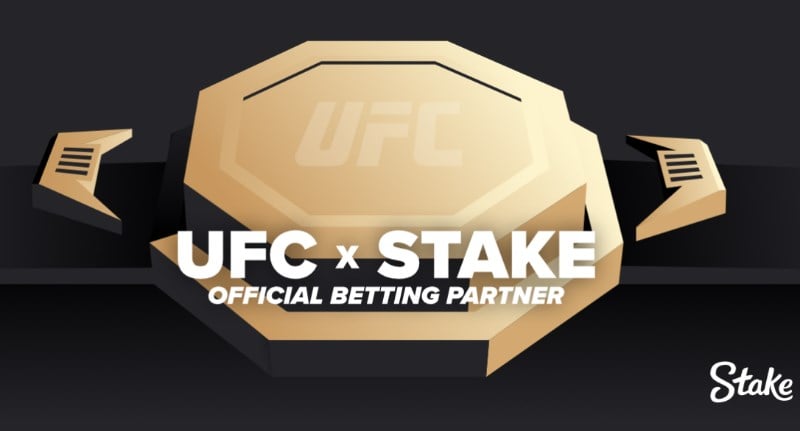 The UFC has expanded its partnership with
Stake.com
.
In 2021,
Stake
become the UFC's first-ever Official Betting Partner in Asia and Latin America (excluding Brazil).
The partnership has now been expanded to include Brazil - the first time UFC has had a betting partner in the country.
Stake.com
is the biggest crypto sports betting site in the world and has thousands of active players at the sportsbook every day.
UFC is very popular in Brazil,
Stake.com
will have a branded presence inside the UFC Octagon during selected live events each year.
"
Stake.com
has been a great partner this past year, and we're thrilled to continue the relationship," said UFC Vice President of Global Partnerships Nick Smith.
"With sports betting becoming more widely accessible, we have added Brazil, a very important emerging gaming market, to a far-reaching collaboration that already included key regions within Latin America and Asia.
"We look forward to working with
Stake.com
to continue to offer a unique way for fans to experience the action and excitement of UFC through
Stake.com
's innovative and emerging gaming platform."
Of the expansion,
Stake.com
CEO Mladen Vuckovic added: "We're more than pleased to renew our partnership with UFC for 2022 after a huge 2021.
"Our relationship with UFC is only getting stronger, and we cannot wait to welcome UFC fans from all around the world onto our platform.
"Our current player base relished the partnership, making the most of VIP experiences and exclusive content to bring them an experience with one of the biggest sporting organisations in the world. This is something they cannot find anywhere else."