Sergio Aguero's English Premier League 2022/23 Tips
Sergio Aguero provides his Premier League predictions
Will former club Man City retain the title?
Who will finish in the top 4?
Aguero makes his predictions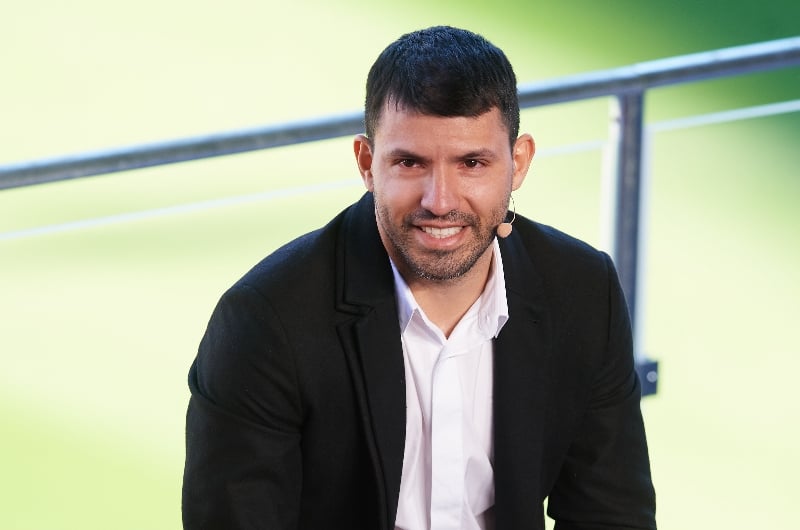 Sergio Aguero (Getty Images)
Sergio Aguero has provided his predictions for the 2022/23 Premier League season and the ex-Manchester City striker is predicting big things for one team.
Aguero is now retired but continues to follow former club City, who will be the defending champions this season.
While City have a strong chance of retaining the title, Aguero thinks Arsenal might be the dark horses in the Premier League this season.
Sergio Aguero Premier League Verdict
Writing in his column at
Stake.com
, Aguero has provide his Premier League predictions.
"As always, I believe that the Premier League will show this season that it is beginning to be one of the most competitive leagues in the world," Aguero said.
"And in this sense, my candidates are Manchester City, which I think can repeat, Liverpool, Chelsea and I add Arsenal, which has strengthened very well and has had great games in the pre-season.
"City's advantage is that it already has a team that knows what to do on the field and has added variants such as Haaland and Julián Álvarez.
"It is true that they must adapt but Pep has already said that great players do not need time to adapt. City have lost Sterling although Liverpool, who will be in the fight, have lost Mané but have brought in Darwin Nuñez.
"Everything will be very even, as it has been happening, but we will have to be attentive to Arsenal's performance, which has put together a great project with the help of Arteta and I think that this year they will give people something to talk about."
Sergio Aguero's Premier League Predictions
Manchester City are 1.59 favourites to win the Premier League title again at
Stake
.
Arsenal are 29.00 fifth favourites to win the Premier League title at
Stake
.
Arsenal are 2.50 to finish in the top 4 in the Premier League at
Stake
.