How does Stake's provably fair system work?
Guide to the Provably Fair system at Stake.com
Play at the Stake crypto casino knowing all games are completely fair!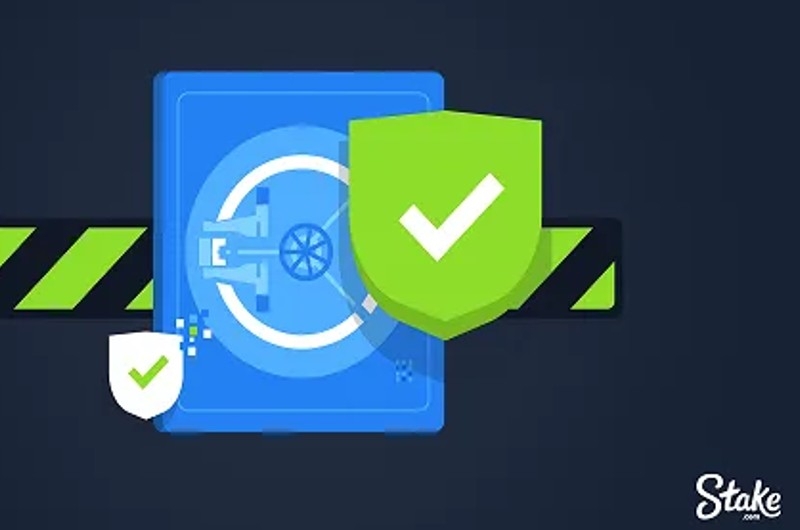 What is the Provably Fair system?

How does the Provably Fair system work?
Having the trust of players is extremely important to an online casino operator. At
Stake.com
, casino games are provably fair.
As players at an online casino are unable to physically see a deck of playing cards being shuffled in front of them, and are unable to see the distribution of cards on a poker table before each round, the reputation of the of online casino is key.
That is where the Provably Fair system comes into play, and on this page we'll tell you about how
Stake.com
is provably fair.
What is the Provably Fair system?
The rise of blockchain technology has created the development of the Provably Fair system, which has revolutionized online casino games. The word 'provably' refers to the concept of a "prove-able" gambling platform where an operator can prove to all players that there is zero manipulation in the outcome generation of every bet.
Algorithms and blockchain technology are used to ensure that there has been no modification along the way.
In simple terms, if an online casino uses a Provably Fair system, players can be confident in knowing that they have not been cheated on.
How does the Provably Fair system work?
When you play traditional online casino games that are Provably Fair, you are relying on a random number generator to ensure fairness of play.
The problem with random number generators (or
RNGs
) is that they are not truly random. They make use of time-based seeded numbers that are then run through a series of mathematical operations to create a new result that appears relatively more random than it is. However,
Stake.com
know from an applied understanding of statistics for casino games that running the same inputs through a set of equations yield identical results each time. If players knew the seed numbers and algorithms being used, they could potentially cheat their way to millions of dollars!
The Provably Fair system lets players verify if a game is completely random using a commitment scheme and encrypted keys.
Simply put, the Provably Fair system at
Stake.com
effectively overcomes trust barriers presented in the world of online gambling.
Online gambling can be exciting, and the prospect of winning big is tempting. However, the hype is only worth it if players can be guaranteed that the system is fair and that they stand a reasonable chance of winning each time.
The Provably Fair system has shown promising results and may send waves through the world of online gambling as more casino websites begin to embrace this highly disruptive innovation in the gambling industry.
It is worth noting that the explanation above is a simplification of the Provably Fair system. In reality, there can be hundreds of hands being played or bets being made in each session so manually verifying results can be a bit of a challenge. However, on an individual level, you can use the provably fair verified to determine the fairness of gameplay.
Good luck with your next bet at the casino!
If you are yet to join the world's biggest crypto casino, here is how to get started:
Visit the

Stake.com

casino using links on this page.
Click the 'Register' button and use the

NEWBONUS

code when asked if you have a promo code.
Make your first real-money deposit using one of the numerous accepted cryptocurrencies such as

Bitcoin

,

Dogecoin

,

Ethereum

or

Litecoin

.
Once you have done this, you can get a 200% deposit bonus worth up to $1000 to use at the casino or the
Stake
sportsbook!